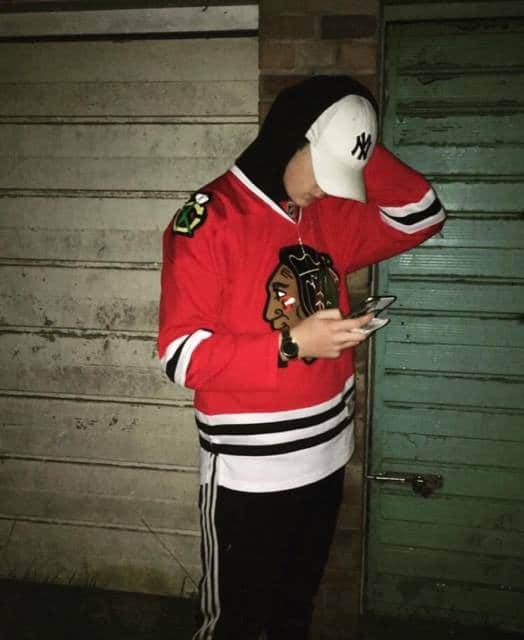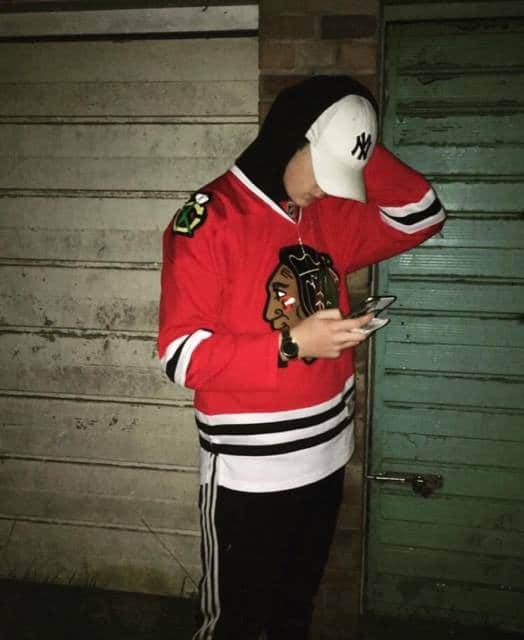 1. How many years Have you been making music?
I started producing in September 2016 after my best friend Ember introduced me, id played about with garage band and a few instruments in my younger years but ive only been producing a few months so im happy with the progress i have made so far.
2. Who Have You Worked with, who would you like to work with and why?
I have worked with a lot of artists across the world, i do most of my producing with my bro Ember, I also am the in house producer for a group called 401 RSTARZ from Edmonton Alberta,they have a lot of talent, the group consists of both artists and producers so i love working with the whole gang, i have worked with a few other artists in Edmonton too as YEG is really where the new talent is at right now.
Id love to Co produce with Noah "40" Shebib or PartyNextDoor, i love the stuff they produce and i feel like if i was in the room with one of them for an hour i would learn so much, also id love to get Bryson Tiller, Drake or AJ Tracey on one of my beats. I have a lot of beats that i create just for 401 because i really vibe with them and when i hear them on my tracks its one of the best feelings.
Ill always stay loyal to my 401 boys, we have a connection that i really vibe with, we released the blood xannie tape and its nearing its 450,000 play so we will always be hooking up for new music.
3. You have Been to London, How does this influence your art?
London is a great city that i have been to a few times, its the home of grime music and i listen to a lot of grime, it influences me because in London you hear a lot of stories of people coming up from nothing to being one of the greatest, thats the kind of status i am after.
4.Whats the longest beat you have created for you or someone else?
The Longest singular beat i have made was around 6 mins long, i never normally create long beats as id prefer to have more energy on my music and have a shorter track that people will remember, i have got a track in the works with 401 and a lot of other Edmonton artists thats set to be around 8 mins long.
5.Where do you see yourself in 5 years time?
In five years if the whole industry doesn't know my name ill be shocked, i have a lot of confidence with my team and the people i work with. Me and my bro ember sitting on the hottest track we ever produced, once we have contacted some artists its sure to take off.
6.What inspired you to start creating music?
My main influence was just my pure love of everything musical, but i was really inspired when Ember played me a beat he made, i saw how proud he was and i wanted that feeling, he started sending me more and more and they were all bangers, i got him to teach me straight away. Once i picked up the basics i kept getting inspired by new music that was being released, Drake was one of my biggest influences just becuase i love his music so much.
7. What are you listening to now as an artist?
At the moment i have been vibing with futures new albums, they heavy, i have also been listening to a lot of AJ Tracey and Migos. More life just dropped so thats been on repeat, but overall i listen to almost any artist and any genre it just depends on the day i am having and the people im with.
8. Tell us something we dont know about your team?
We are not all from the same place, we are from Edmonton and the UK, we have all been brought together by our love for music and out attitudes and mindset. 401 isnt a place its a mindset.
9. How long does it take you to make a beat normally?
Normally it can take anywhere between 30 mins and a few days, the quickest i have made one personally is around 18 mins, i have also sat there on my FL Studio for a few days trying to get the perfect sound.
10. Does your team work with clubs and rappers in the UK?
In short, no. Theres not a much of a buzz over here and not enough support at the time, id love to do more stuff with some uk artists but not as many reach out.
11. What syles work well in the music and fashion industry?
I think in both music and fashion its important to be individual and bold, 401 RSTARZ are releasing a clothing line in the coming months so make sure to be on the lookout for that, gunna be some hard garms and some new tracks to accompany.
12. If people want to contact you whats the best way, and what are your social media links?
Best way to get a hold of me is to email me or dm me on instagram.
[email protected]
www.instagram.com/DRJBEATSGRAM
Snap : goody7698
13. Finally where can people listen to your music?
You should be able to find all my music on my soundcloud

READ AND ENJOY. TUFFHOUSE WAYZ.