Felisha Sherwood  | Owner | Phoenix Hair Salon / Phoenix Hair and Beauty Supply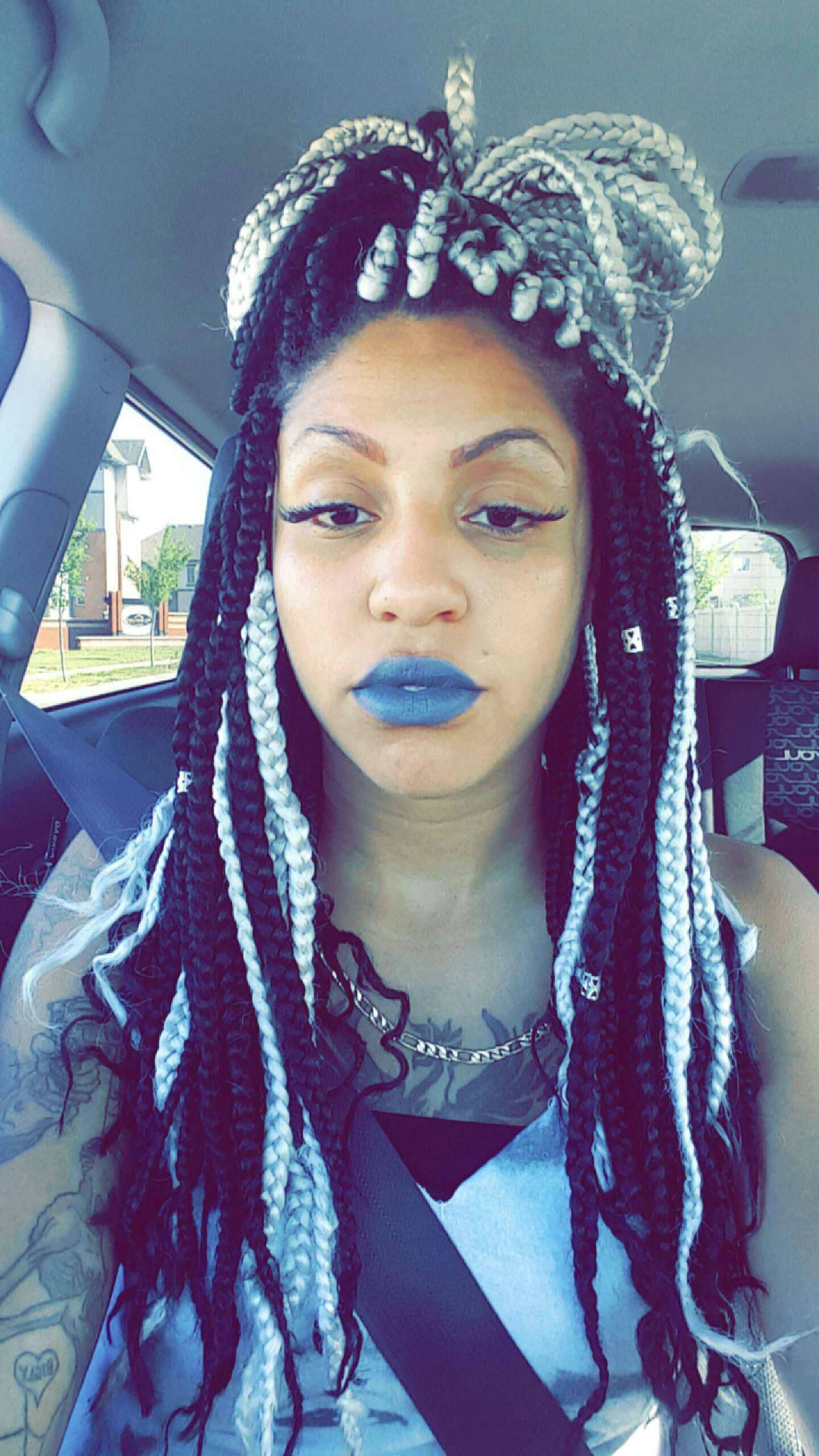 How long have your company been operating?
The salon for a year and a half, and just a few months for the supply side.
What's your favorite food?
Besides everything [laughs]? Chocolate!
What's your favorite city?
Puerto Vallarta, Mexico
Who's your favorite artist of all time?
Chris Brown
What fashion trend would you like to see end right now and never, ever come back?
Scants. It's like a skirt with attached pants, luckily it never took off
What's the best part of job?
I don't consider it a job, I just do hair!
Who are three celebs you would you like to style with in the future?
Rihanna, Justin Bieber and Cardi B.
What made you want to be a hairstylist?
I've always been good at hair. It's a hobby that turned into a career
What's the advice you'd give to somebody who wants to follow in your footsteps?
It's going to be very difficult, and you will be very tired.  Keep it movin'
If you weren't a hairdresser what would you be?
[Laughs] this is published in a magazine, right? Okay, I actually wanted to be an elementary school teacher
What's the hardest thing about your job?
When people want things done that aren't impossible; when they ask for miracles

What inspires you, in general?
Growing up, Martha Stewart; now, same thing, probably. I love her [laughs]
What's your favorite color?
Green
Superhero power?
Invisibility
What are three artists you've got bumpin' right now?
Tory Lanez, Miguel, and Kevin Gates
Are there any myths about the industry you'd like to dispel?
Not really, when you think about hair, you can do pretty much anything you want. I mean, anything is doable as long as it's done correctly
Is we finish, or is we done?
[Laughs] we done
What do you have coming up that we can all look forward to?
I'm gonna be teaching a new hair course in September: maintenance, natural hair, styling, and et cetera for curly natural hair; and, I'll be teaching a course on extensions. We're also doing a kids booth for Cari West, free kids hairstyles  and adding extensions!
What, to you, is 'Living the Dream?'
Being able to not have to see people and just be at home with my family
Any shoutouts?
Shoutouts to My sister Porsha, Bigshot Music, My boyfriend, Jean Pierre, and my kids. And Phoenix Hair Salon!
Bonus Question: With the legalization of marijuana at the helm of North American politics, what do you have to say about legalization vs. decriminalization, and the war on drugs, in general?
I think the war on drugs is a joke, and decriminalization is necessary. We need to put the money in the people's pockets instead of throwing them in jail. It'll be beneficial to society to stop putting incarcerating folks for something so petty as pot, and I think it'll be good for both consumers and producers to make it a legal thing
Bonus Question #2: What is your opinion on how best to handle the recent wave of racial intolerance, violence, and injustice that has been on the rise in North America? Do you feel that as a hip hop artist, you have any responsibilities in this regard? Why or why not?
To say we can just fix/address it is just a waste of time. Things like racism will never go away. Kids are the way we can lower the rates though. Educating our kids, teaching them to handle things without violence is really the only way to solve it at present. I mean, that and not getting shot by the cops if you live in the states. It's obviously not such a big problem, up here, but it still exists