Double G | Artist, Entrepreneur, Wisdom Seeker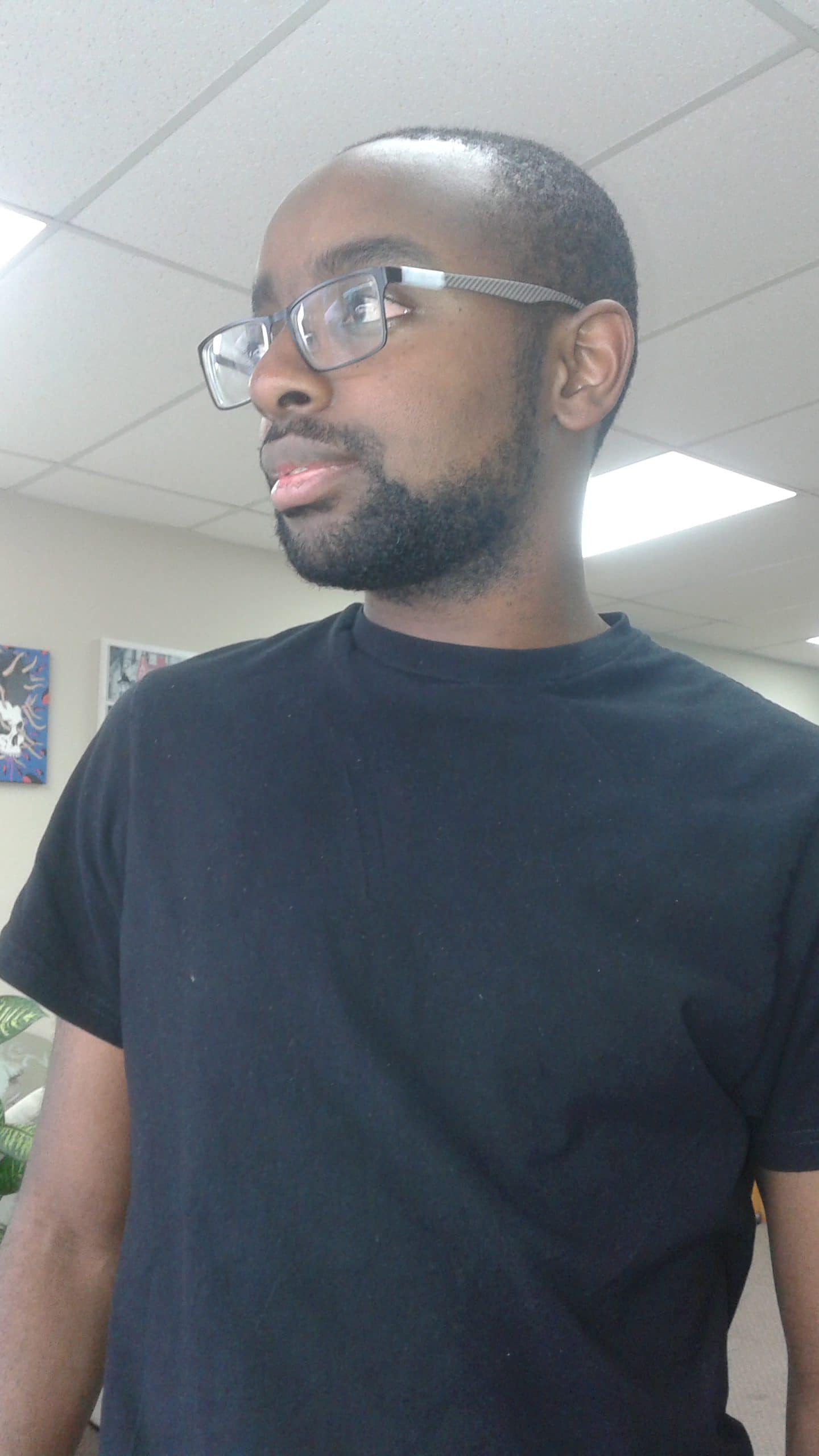 How long have you been making music?
Oh my goodness, I'll say eight years

What's your favorite food?
Sadzea, it's an African food from Zimbabwe. People think it's fufu, but it isn't [laughs]
What's your favorite city?
Oh man, it's a tie between Edmonton and Montreal
Who's your favorite artist of all time?
Okay, that's tough cause I've got three, and I can't pick just one… but I guess Kid Cudi
What musical trend would you like to see end right now and never, ever come back?
None
What's been your favorite collaboration to take part in so far?
I made a video called YG Mob which featured Muta and Moto from the Underachievers. I was also with Arlo Maverick, and Julien. At the time, the Mob Cut was pretty much the biggest and best video in Edmonton. Since then I kind of disappeared and haven't released much video wise – but I've put stuff out on soundcloud
Who are three artists you would you like to work with in the future?
Kid Cudi, Kanye West and Lupe Fiasco
What made you want to be a hip hop artist?
[Laughs] I was bullied in grade 8 cause I was writing poetry. My teacher Mr. Gato pulled out my lyric book and tried rapping it in front of the class. I was pretty embarassed, but I guess the life kinda chose me [giggles] My mom knew Proveli's girl at the time, I met Oozee-la, and I was put into the game pretty much from there. That's one heck of a weird origin story if you ask me [laughs] I was bullied, my mom knew some people in the rap game, and I rap now

What's the advice you'd give to somebody who wants to follow in your footsteps?
Don't be so quick to hate, learn to understand another person even if you don't like what they're saying. the only way to make better music is to learn to understand other perspectives. If you can't do that, then you aren't really saying anything, you aren't well rounded. If you're able to capture all of the emotions, fear, love, hate, sadness, joy; well, then you're not only more interesting but able to say so much more. Jay-z is a great example of this, so is Fabolous.
Also, be well-rounded, but be something you're good at. My strength is actually singing – like, my friends know I can rap,  but they're more likely to say I'm your guy for hooks.
How long does it take you to write a song, on average?
If we take time, I'd say about 24 hours. Not like a full day, but like three 8 hour stints. And that's if I'm feeling the beat. If the beat's whack, then…yeah I'm not doing that
What's the hardest thing about your job?
Being creative. And making the creativity work for me – how many hustlers do we have? How many gangsters? Y'know? If you can make music that's definitive of you and your character, like if your music says, "yo. That's that guy," then you've made it

What inspires you, in general?
[laughs] Nothing and everything. Nebulous nightmares, say that
What's your favorite color?
Space
What other styles of music inspire you?
Classical, house, Vaporwave, R&B, Metal, and Japanese rock
What are three artists you've got bumpin' right now?
Wu-tang, Bach, and ScHoolboy Q
Are there any myths about the industry you'd like to dispel?
I can't really say anything 'cause half those myths have proven to be true. It's made me who I am, like they're true but how do you combat that? Just do your thing
Is we finish, or is we done?
[makes Birdman noise] [laughs]
What do you have coming up that we can all look forward to?
[Laughs] Oh, so much. "Mindgames EP," "Black, Gold, Silver and Chrome EP," "Dark Matter: Stories of a Hyperlight Drifter," which is an album. Let's keep it there. Keep some mystery, y'know. I'm excited for the "Dark Matter", though, that's all the sounds I've produced myself and it's coming together in one big crescendo
What, to you, is "Living the Dream"?
The dream for me is to have the money of a rich white billionaire, go to Africa, buy a swath of land, and try to build a civilization from the ground up with the best of the best. Historians, researchers. Have a library the size of Alexandria, and go from there. How to survive disasters, how to build cities… That's more on my "rule the world" dream tip. There's probably a good reason why I don't have that kind of money. You know what they say about a man with power, it's when his character gets tested, and I don't think that I'm strong enough…yet [laughs]
Any shoutouts?
[Laughs] Alright, to the Sampler community, Soundproof Studios, Maverick team, Straight Gutta and The Killer Bees, Wutang, Kanye West, and to my team Black Mwoyo Multimedia, Young Dragons…and I think that's it!