Real Chop Clark | Recording Artist/ Creative Director/ COO of Chopworks Media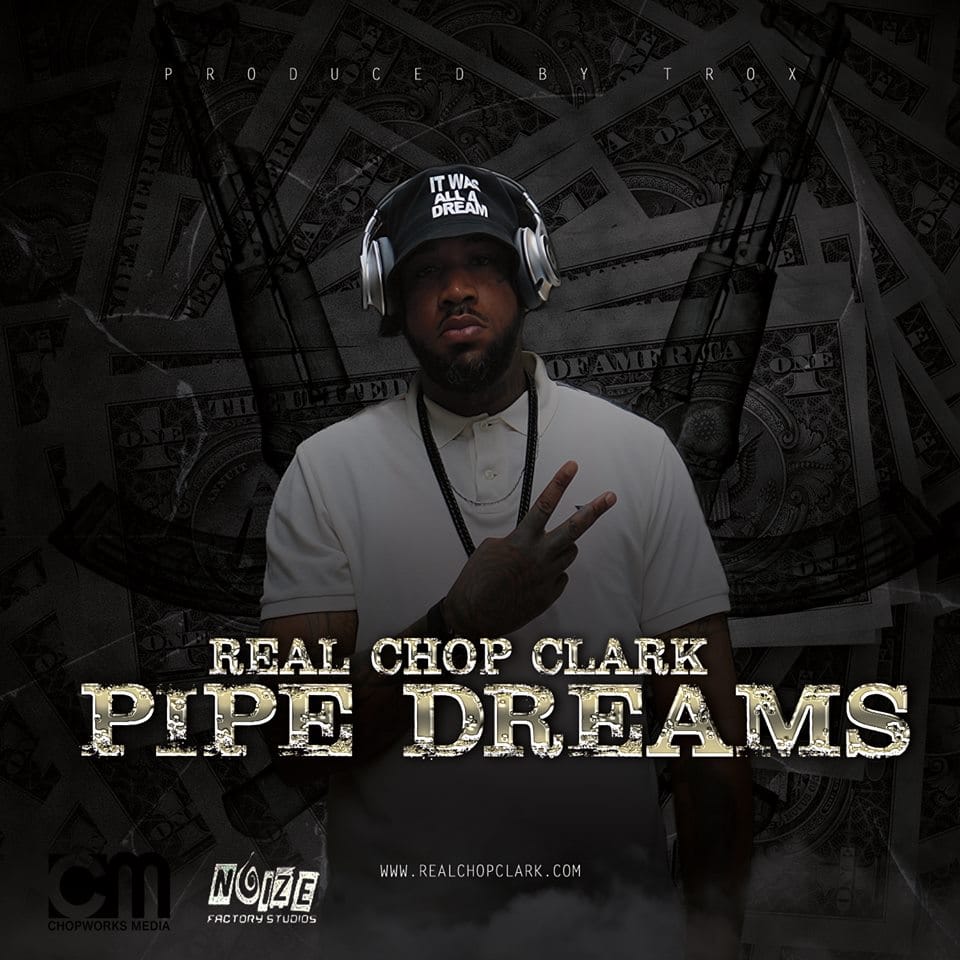 How long have you been making music?
I've been recording since July 1993 but I got my first instrument in 1986
What's your favorite food?
Salmon steak and asparagus, with fingerling potatoes and a glass of Riesling
What's your favorite city?
To be in? San Diego, California
Who's your favorite artist of all time?
Michael Jackson
What musical trend would you like to see end right now and never, ever come back?
AUTOTUNE
What's been your favorite collaboration to take part in so far?
I cant say that yet because a few people haven't turned in their records, but I've been blessed with the opportunity to collab with some exciting names in music
Who are three artists you would you like to work with in the future?
Kendrick Lamar, Dwele, and Kanye
What made you want to be a hip hop artist?
Growing up in NYC during the golden age
What's the advice you'd give to somebody who wants to follow in your footsteps?
Don't! If you do, then DON'T GIVE UP
How long does it take you to write a song, on average?
Depends on the content, the beat, the mood, the season, the time of day, and what's in my head during that time. Plus I don't record it unless it's been rehearsed and revised or rewritten, so I'd say anywhere from 20 mins to 20 weeks
What's the hardest thing about your job?
Dealing with the destruction of your own expectations.  Disappointment is something most artists don't process well, and the redirection of that negative energy takes maturity and determination.  It's not easy bein' cheesy 
What inspires you, in general?
Life. Some people say that but I mean it. Like, I still take the bus and the train.  I volunteer my time to community projects.  I come in contact with people from all walks, and everybody has a unique story.  I try to use mine to relate to as many of those individuals as I can
What's your favorite color?
Black
What other styles of music inspire you?
Jazz, soul, R&B, folk, pop (a few joints), hard rock, classic rock, heavy metal, death metal
What are three artists you've got bumpin' right now?
NaS, Troy Ave, and Dave East
Are there any myths about the industry you'd like to dispel?
Yea, its all pay-to-play. Nobody cares about your talent anymore
What do you have coming up that we can all look forward to?
One mixtape, one EP, and and two albums so far…and we still workin'
What, to you, is 'Living the Dream?'
Waking up broke as f*ck, because you paid everything that needs to be paid, there's no monkey on your back, and you can wake up and go to the studio for as long as you want. That's all a man can ask for
Any shoutouts?
Shout the Tuff Urban Collective!
Bonus Question: With the legalization of marijuana at the helm of North American politics, what do you have to say about legalization vs. decriminalization, and the war on drugs, in general?
Well, I think there are more important issues at the helm (ie, national security and healthcare administration and social security regulation) but as a medicinal and a recreational user, I do appreciate the strides forward the marijuana industry has been afforded and I feel it's in the countries best interests to continue to make progress in the legalization and effective appropriation of marijuana prescriptions and products.  I am only an advocate of marijuana products and do not support the use of other drugs
Bonus Question #2: What is your opinion on how best to handle the recent wave of racial intolerance, violence, and injustice that has been on the rise in North America? Do you feel that as a hip hop artist, you have any responsibilities in this regard? Why or why not?
I think America has been doing its best to squelch these isolated incidents; but unfortunately, there is a common opinion out there with a cult following. That common opinion says that black people are different. That cult following is willing to resort to violence at its most extreme end. Well naturally, so will Black Americans if there continues to be no justice for the families of the victims of these egregious violations of penal code. Especially when vividly displayed in recorded evidence, admissible in a court of law.  As a Black American I find my biggest fear is not with the authoritarian legislative system but the Judicial System itself. The blatant harsh judgement of Black Americans versus the lenient judgement of all other Americans. As I said, there is a common opinion that says black people are different, but when WE say we are being treated differently, people think we are trying to play the victim.  As a hip hop artist I feel the only responsibility I have is to make more white people like my music.  Maybe my experiences can tip the scales for somebody who was taught by their mother or father that black people are different