NOVA MILLZ | HIP HOP ARTIST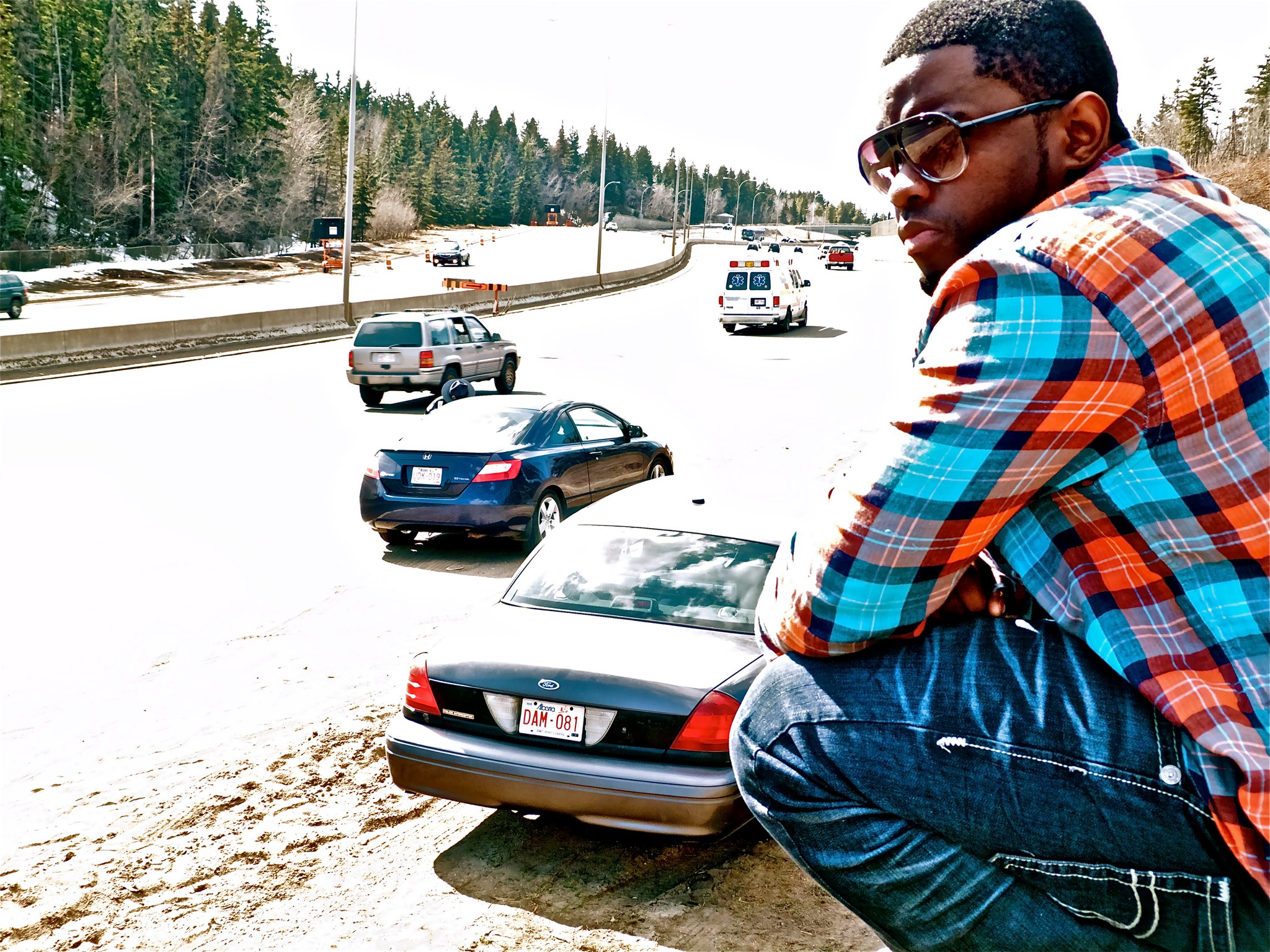 How long have you been making music?
About ten years

What's your favorite food?
Chicken! You gotta take time to cook it though, with tomatoes, onions, oil…make a sauce, make it tasty. Well done, you know

What's your favorite city?
Kinshasa, Congo (Zaire)

Who's your favorite Artist of all time?
Tie, between BIg L and Tupac

Who've you worked with in edmonton so far?
Havana, Provelli, Triple Crown, and a ton more. It's all been a great experience

What's been your favorite collaboration to take part in so far?
Working with Tino was awesome, he's a new artist that's developing and it's been a lot of fun watching him grow

A couple of artists you would you like to work with in the future?
Nipsey, and Briscoe 

Who's your biggest musical influence?
Big L and Tupac. The creative process and the passion that they had for the music has stuck with me as I've grown as an artist

What made you want to be a hip hop artist?
It's the only way you can really express yourself freely

What's the advice you'd give to somebody who wants to become a hip hop artist like yourself?
If you're only doing this because it's cool, just stop. It takes a lot of time and effort to become successful. This won't happen overnight. If you're passionate, though, just work hard and keep your dream in mind. Remember that it's an investment 

How long does it take you to write a song?
If I have a topic, 45 minutes to an hour. I'm working on a song today that I wrote last night, and now it's recorded and getting mixed 

What's the hardest thing about being a hip hop artist?
Patience

What inspires you, in general?
Nature, I learn a lot from nature. How things grow and develop. It's a direct correlation to everything else on Earth – a seed, to a root, to a plant, to a tree, to a fruit, and all the way back again

What's your favorite color?
Red

What other styles of music inspire you?
Funk, country, and coup de cali 

What are three artists you've got bumpin' right now?
Tupac, Torii Lanez, and Emtee

Are there any myths about the industry you'd like to dispel?
That it's hard for an artist in Edmonton to grow. There's a great scene here, and if you put in the work, you'll grow

Is we finish, or is we done?
[Laughs] …I'll go with finished. We done

What do you have coming up that we can all look forward to?
I've got my second mixtape coming out, but it's not in English. It's in Lingala, which is a Congolese dialect. I was born in the Congo, and there's a big community here in Edmonton. Nobody does it! It's going to be the first mixtape in Lingala in North America, and I'm really excited for it to drop. I've also got my first album as a solo artist coming out. It's currently unnamed, but it's going to be fire. There's also a new video coming out for my track "Run Games." You can check out the promo video on my Facebook page

What, to you, it 'Living the Dream'?
For now, putting Edmonton on the map

Any shoutouts?
Yeah man, to the fans. to everybody who supports me. Thank you so much!


Connect with Nova on Facebook, Twitter, Instagram, and Soundcloud