Ni'Lo | Global Natural Hair Care Ambassador & Vibes Enthusiast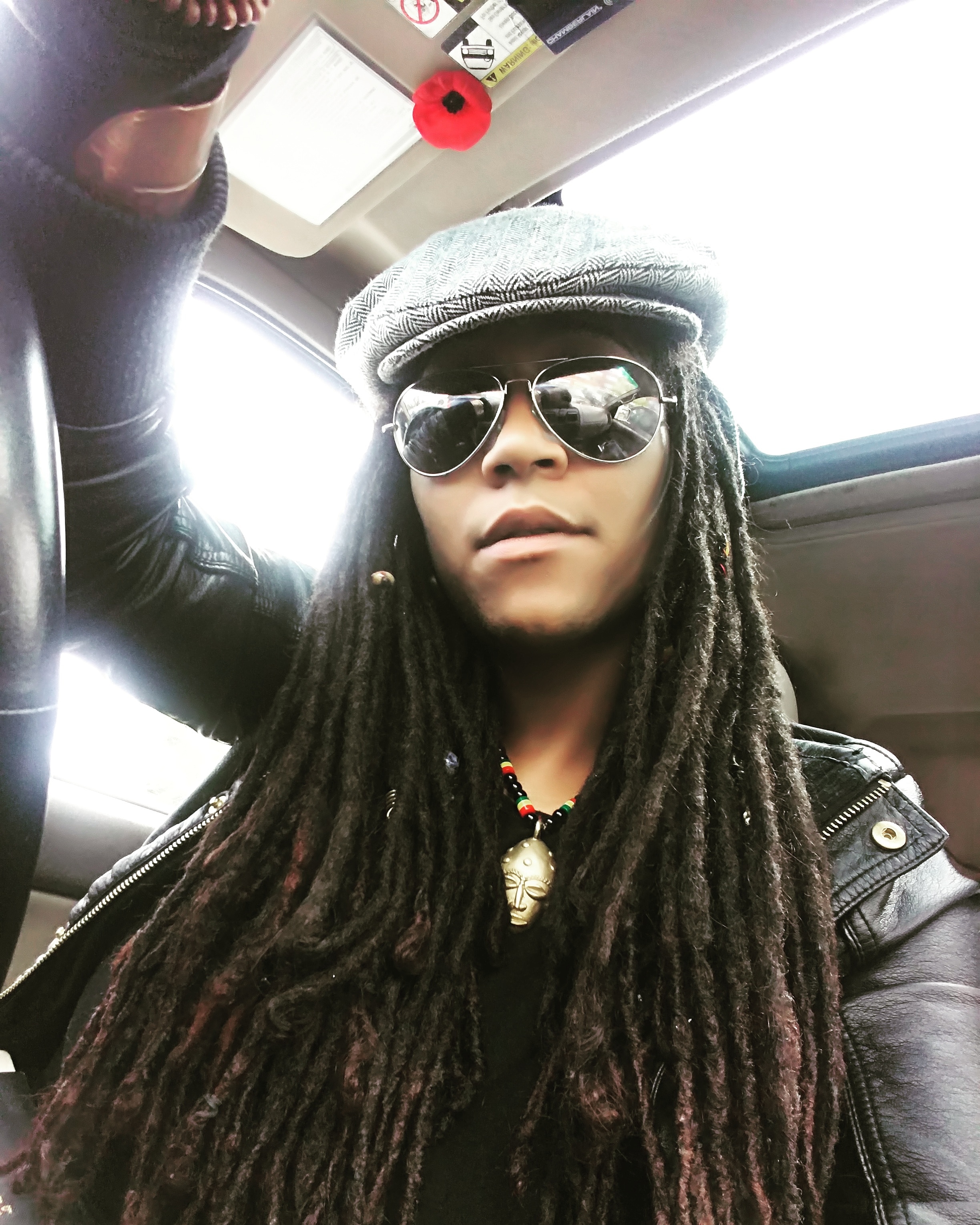 Can you explain what it means to be a global natural hair care ambassador?
How do I explain this…I think that you can have the best possible version of what you were born with in terms of hair, and I think that the most natural, chemical free way is of course optimal. I think there's also a lot of self love involved in that, that's where the ambassador part comes in. On my social media, I am heavily focused on positive imagery of real beauty in all shapes and types, with a focus on Afro-textured hair. I care for hair, naturally!

What's your favorite food?
I love passion fruit! I love everything about it. When I went to Puerto Rico, I drank all the passion fruit drinks! [laughs]
What's your favorite city?
I really love Vancouver! I visited last summer, and it was the first place I'd been that had that call to me, I would love to move there. It's diverse and beautiful!
Who's your hair idol?
Lisa Bonet, I modeled my locks after hers. My daughter is a very close second.
What hair trend would you like to see end right now and never, ever come back?
Chemical straightening. There's actually a strong link between it and uterine issues.
What's your number one hair care product?
Raw, unrefined shea butter.
Who are three celebrities you would you like to work with in the future?
Number one, Wale. He's got one lock that needs to be fixed, I can see him trying so hard to hang on to it…just let me fix it [laughs]. Number two, There's a Reggae artist named Queen Ifrika. I'd love to do her hair. And number three, Torrace Riley. Just because I put a lot of care into what I do, and he's so passionate about what he does. I like to cater to those people, I like to be there to provide inspiration and passion in their downtime.
What made you want to be a natural hair care ambassador?
This is gonna sound so crazy to say, but my full crazy is on the table today. I feel like I didn't have a choice. I'm so passionate about it and I love it so much. My older sister taught me, and everything about it just speaks to my heart. I love what I do.
What's the advice you'd give to somebody who wants to become a natural hair care ambassador like yourself?
You HAVE to read the science. Natural hair is about improvisation, but in order to improvise with skill, you have to understand the science. You also HAVE to put in the work, and that's just head after head after head.
What's the most common hurdle you face with your clientele?
Them loving themselves! That's the most important thing. A lot of what I do is actually building a level of appreciation [for themselves] that's never existed before. The hardest thing is convincing people that they are worth it and worthy regardless of what's on their head. It's an amazing challenge.
What's the best thing about being a natural hair care ambassador?
The best thing is seeing the way people look at themselves in the mirror after their hair is done, and then when they come back for another visit and I get to see their confidence increase after they begin to get compliments!

What inspires you, in general?
Music. I LOVE reggae, soca, and calypso.
What's your favorite color?
I'll tell you the simple answer. That yellow-green, where it looks like it's green, but when you colour with it, it's yellow. I feel like I see colour on a spectrum, though. They aren't separate entities.
What would you be doing if you weren't a natural hair care ambassador?
My life exists in a way that I'm doing everything I want to be doing. My job allows me the capacity to speak, which is ultimately what I love to do. Maybe have a radio show?
What is the number one track you've got bumpin' right now?
Well, my friend Livity Movements made me this Afro-soca mix that's like 7 minutes of all the hits, so that's my jam. It's like…I don't even know how many songs there is but it's my JAM. It wakes me up every morning! And it's my ringtone. [Laughs]
Are there any myths about being a woman of color you'd like to [briefly] dispel?
Yeah! I'm not here for your comfort. You do NOT have to be comfortable with me. That's not my job. I can be very different from you, I can be very different from you because I am a woman of color. That's okay. There's an idea that diversity means we wall have to be the same, but diversity comes from diverge, which means different. I'm not like you! [laughs]
What do you have coming up that we can all look forward to?
I have a band, Masband, in Cariwest this year! We have really cute costumes made by my other band leader, Keisha Roberts, she designed our flamboyant feathers [on facebook]. Really, what I want this to grow into is to have a focus on natural hair. Like hair shows, with that BIG crazy hair. I can do that, make the hair a part of the show. We're bridging communities, opening up lines of communication. We have young, phenomenal dancers and singers, it's amazing.
In the meantime, we will be hanging out at Mon Ami restaurant in Edmonton (13427 Fort Road) on Friday nights from 10pm to late. Come hang out! There's food, and no cover. Later in the summer, we'll be grilling outside. There will be booze [laughs]. Yeah, but it will be a chill gathering and a great opportunity to chat and ask questions.
What is one thing left on your bucket list?
I have to go to Africa. That's the whole continent, I'm not talking about it like a country here. like my dream, really, is to take some time there and visit different tribes. There is hair styling that they do over there that I simply cannot learn here. That's my college.

Is we finish, or is we done?
[Laughs] Put some respeck on my name.

Any shoutouts?
Tricanna.. Michelle…Darlington.. And the phenomenal Ambassadors that make up Tropical Safari, Odunne, Harriete, Adaeze, Jayne Doe and Ivan.
Alma Beauty Salon and Spa at 13431 Fort Rd. and all of our Barbers and Stylists check us out on Facebook or Call 780 473-9099 to make your Natural Hair and every hair appointment.
And to Mon Ami African Restaurant where we'll be every Friday night from ten to all night.
Annndddd Afro Express.. The Plug on platain chips and all things African Grocery.
BONUS QUESTION: How do you feel about legalization of cannabis? What is your stance on the issue we, as the Canadian voting public, are currently faced with?
I feel the same way about the legalization of cannabis as I do about the legalization of roses and carnations [laughs]. I shouldn't have to go through big business to get what I want, whether it's eggs, milk, or pot.