Fri, May 24, 5:48 PM (2 days ago)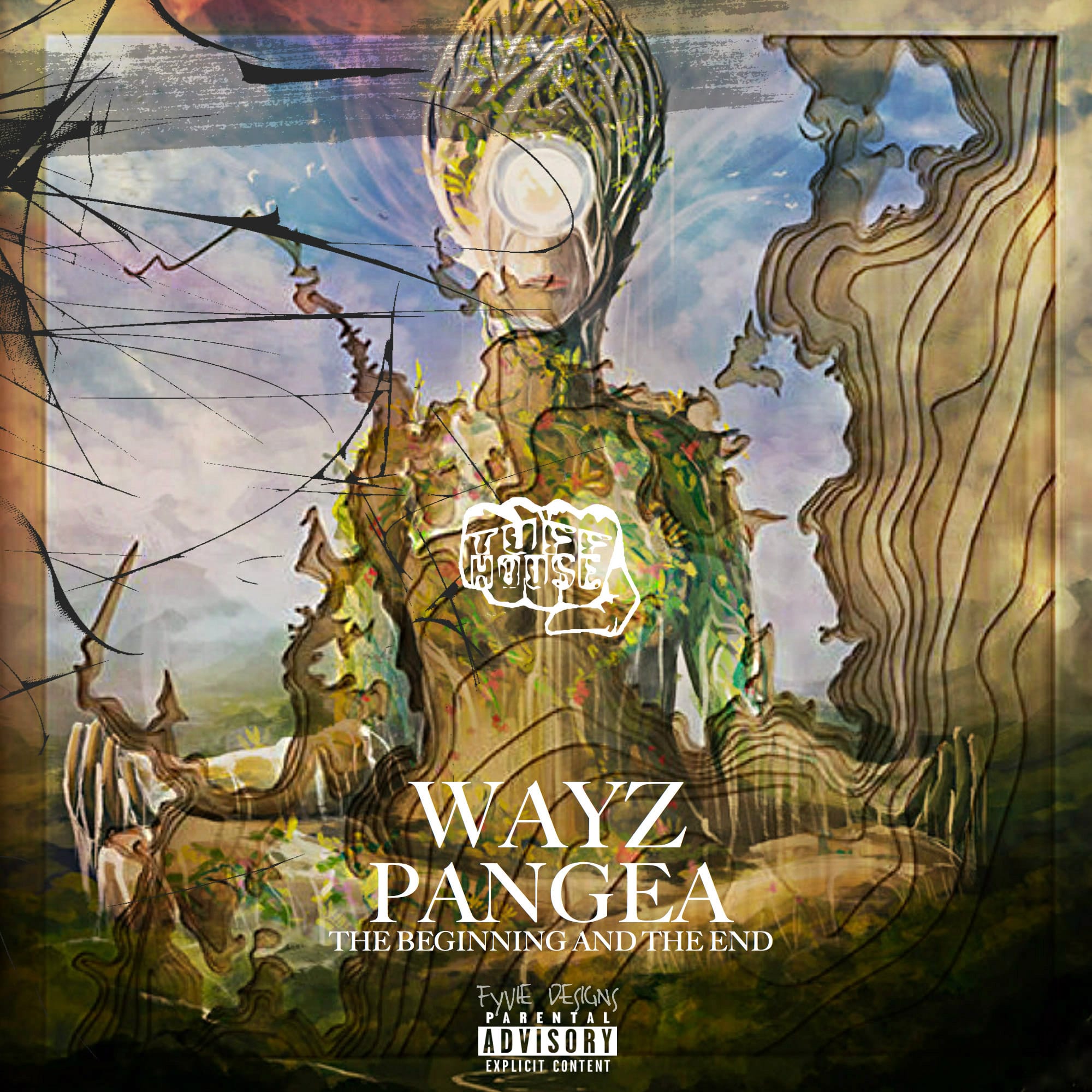 Edmonton Hip Hop Producer and Tuffhouse studio artist 'Wayz' is back in the house with a finished product he's been working on fiercely and tirelessly over the past year. The new album "Pangea" released May 22nd, features international artists all the way from Mexico to Senegal &  has even been given an authentic African blessing. I sat down with Wayz in the studio to discuss everything from the meaning of "Pangea" to his favorite moments recording. The album promises to be a very different, mature & international sound. With the recent release of the album "Pangea"  & his new music video "Beautiful" we give you a little look into the creative mind of "Wayz".
Tell us about your new album "Pangea" what does it mean?
Wayz:  Pangea means togetherness, Pangea means one, Pangea was at one point the world when it was one. Us creating the terminology for Pangea as the artist "Wayz" made it even better.
When will the album be released?
Wayz:  The album "Pangea" is out May 22nd, the reason why I chose May 22nd is it's warm, people are going to be enjoying themselves. I want people to take note of what this album is.  It's not like any of the other albums you'll ever hear. Pangea is a grown excellent brilliant combination of artwork coming together that will kiss the sun and the ocean.
What are your influnces for the album musically and personally?
Wayz:  Musically the influence for the album, basically I took a nice moment to think about how we're going to craft it and I wanted to make sure that when we craft it, it makes sense. Some of the features and influences on the album have a different hip hop sound. Influenced by some old mexican vibes, a realistic vibe. Also we brought in a great African singer and he blessed it. Some great local singers participated in building it. We're going very international it's more of an international peice.
How many artists do you have on the album?
Wayz:  On the album there are about 5 feature artists and they are from all over the world. We've got artists such as 'Smoke' from Mexico. We have an artist from Senegal. They all recorded here at the studio we just sat down and rocked it.
Will there be any Upcoming shows to celebrate the release?
Wayz:  We did a pre release show for Pangea earlier last month, we have the French Connection show that will be on the 27th. Once the Album drops it will be TBA.
What are some of the biggest Challenges you faced with this album and how did you overcome them?
Wayz:  Some of the biggest challenges I faced were coming up with the full material to touch the heart, make the feet dance and just inspire. Overcoming it was just the experience and stuff that we went through. Experiences that Im going through in my life with others and just learning and continuing the campaign on it. It gives me a brighter hope and understanding. This album will be one of the best albums anyone will ever listen to, no sidetracking about it, it's going to be one of the greatest albums of the year.
What are some of your favorite moments while recording?
Wayz:  To tell the honest truth, just me going into the studio and dropping one of the songs thats on the album within a ten minute mark. These guys were stunned to see me doing that. I went in dropped it, and the rest is history.
What kind of feedback are you getting on the music so far?
Wayz:  Everybody has been loving it, absolutely everyone. Noone has said anything negative about it. I've been campaigning, campaigning, campaigning. We just want to do what we best.
What do you have planned in the next year for this album release?
Wayz:  Well we have the videos going down. There are 5 different videos that are going to be dropping. We want to just keep campaigning on them until the next album drops. The next album should be released later on this year.
Who are some of the artists you'd like to collaborate with in the future?
Wayz:  R.I.P Nipsy, I'd like to collaborate with my man NAS, Jay, Kendrick Lamar, Snow tha Product, E-40, Too Short, Ludacris & Missy Elliot.
What's the biggest piece of advice you'd give to up and coming artists right now?
Wayz:  The biggest piece of advice I'd give to up and coming artists is listen to criticism, take it properly & appreciate it. Appreciate crititcism, because if you don't you're not going to go anywhere.
What makes this album unique compared to previous albums?
Wayz:  This just shows a more mature grown WAYZ , more concious on the creative level. Working with more international producers & artists and  just making contiuous good music to connect beautiful things.
How can fans gain access to your music?
Wayz:  As of May 22nd it's going to go global, it will be on every platform. You can also get it from Tuffhouse directly that's Tuffhousestudio.com. Every other platform inclusing the videos.
Whats the craziest thing that's happend to you at a show?
Wayz:  Females that want to suck our D****, Fans just enjoying themselves. Sometimes you expect a show to be sold out and it's not, in which case you have to take your hit and keep it moving.
What inspired you to make the transition from your older style to the style of Pangea?
Wayz:  As an artist one has to grow, so I feel like my evolveness from a caterpillar to a butterfly because the butterfly is my family emblem. Togetherness, we move together in many ways. At the same time I wanted to show where we come from. As a human being we have to respect what came first. What inspired this album was a gravitation of a few different things. It makes me want to keep on pushing.
Who do you find is your biggest fanbase right now ?
Wayz: People I know, young artists, people that inspire me. It's a wide range, young kids, old kids I've got fans of all kind. That's what I want because I want to keep on passing down the torch. I have 5 albums I want to complete and then just focus completely on the rest of the guys and push forward.
Are there any shoutouts you'd like to give to those who aren't on the album or part of the album making process but helped in other areas to help make the album a success?
Wayz:  All the people that we work with. Past artists, friends & foes. Without them we couldn't get what we truly wanted to get out of it and so I'm thankful for that, it's all I can really ask for.
Tell us a little bit more about yourself?
Wayz:  Me I like to keep myself quiet, but I'm a hardworking motherf***** that likes to read. I like to read I like to anylyze things. I like to make sure that people are treated fairly. I like to make sure that we continue to bless people with the god given right of understanding. You dig me?
Besides Hip Hop what is another favorite genre of music that noone knows about?
Wayz: R & B
If you could bring back one fallen soldier musican who would it be?
Wayz: I would bring back Nipsey Hustle the reason why because he was cheated out of his life. What I liked about him is he brought Canadian artists to the table. We're cut from the same stack so I gotta always advocate for my motherf********. I resepct their value on that level.
If your album were a food what type of food would it be?
Wayz: Curry Goat.