Str8 Gutta | President | Teemstaz Entertainment LTD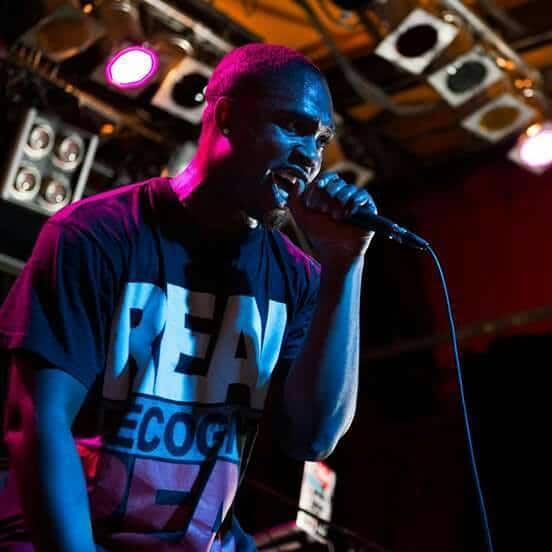 How long have you been making music?
Since I got signed to Tuffhouse Records when I was 18, so 14 years
What's your favorite food?
Oh man, what is my favourite food? I guess curry goat, rice, and peas
What's your favorite city?
Damn, I never thought of any of this. Vancouver, probably
Who's your favorite artist of all time?
Busta Rhymes, the James Brown of Hip hop
What musical trend would you like to see end right now and never, ever come back?
This turn up sh*t
What's been your favorite collaboration to take part in so far?
The one I did with Method Man, "Straight Gutta"
Who are three artists you would you like to work with in the future?
Tech N9ne, Busta Rhymes, and Nas
What made you want to be a hip hop artist?
This white kid from Duggan [laughs], Reason. Reason made me wanna be a hip hop artist
What's the advice you'd give to somebody who wants to follow in your footsteps?
Take each day at a time, no f*ck that, that's whack. Time is of the essence. Yeah, that's it.
How long does it take you to write a song, on average?
I can probably do a decent track in 2-3 hours with everything, yeah
What's the hardest thing about your job?
That I'm always on call
What inspires you, in general?
Evolution
What's your favorite color?
Red
What other styles of music inspire you?
Right now? What you even call that sh*t, it's not techno anymore, heavy metal, jazz, reggae, and dancehall
What are three artists you've got bumpin' right now?
Dave East, Vince Staples, and BGK
Are there any myths about the industry you'd like to dispel?
Sh*t does not happen overnight.
Is we finish, or is we done?
[Laughs] What the f*ck, we done. Damn. I don't speak Finnish, so we done
What do you have coming up that we can all look forward to?
I got a mixtape with DJ Whoo Kid, and a ton of features that I'm putting on a record called City of Godz with Jaye Maze
What, to you, is 'Living the Dream?'
What I do every day
Any shoutouts?
To my nigga Ol Skool, my nigga Dizzy Badhands, my nigga Orville AKA Wayz, COB Canada, Baxwar, SDK, Soundproof, Up in Arms, and anyone else I fu*ks with. All my day ones
Bonus Question: With the legalization of marijuana at the helm of North American politics, what do you have to say about legalization vs. decriminalization, and the war on drugs, in general?
That it's a waste in f*ckin' time and money – comin' from a nigga that just got locked up for nothin'. It's about f*ckin' time