Ned | DJ, Verbal Architects | Music Lover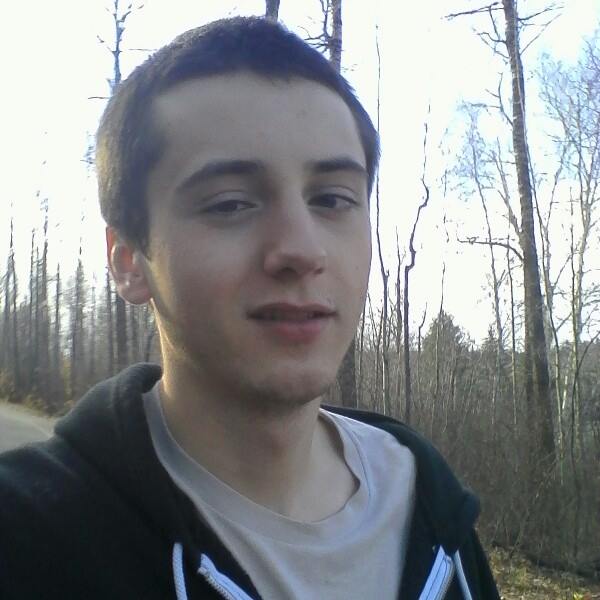 How long have you been making music?
I would say my whole life, building a library and knowledge base for DJ-ing. I got my Maschine in 2014, I have been DJ-ing for about a year and a half, and I've been recording for 4 months at my home studio

What's your favorite food?
Pasta. I love butter noodles with like, cheese. And I don't care what people think, even though it's pretty plain, y'know? [Laughs] maybe I'll grow out of it one day, and put some tomato sauce on it
What's your favorite city?
Edmonton, Alberta
Who's your favorite artist of all time?
I'll say Tupac. Does everybody say that? I'll change my answer, actually. Lesane Parish Crooks.
What musical trend would you like to see end right now and never, ever come back?
[Smiles] Fake DJs. Whack DJs. I don't wanna sound like a judgmental dude, though. With all music, it's not for me to decide
What's been your favorite collaboration to take part in so far?
Well, I haven't really done any collaborations yet to be honest, I have an unreleased track with PersuAsian and Faves – but I'm pretty blessed. I've had a lot of opportunites given to me, especially with DJ-ing.
Who are three artists you would you like to work with in the future?
Oddisee, Bishop Nehru, and MF Doom
What made you want to be a hip hop artist?
I think it started off with just a love for music. And, I wanna help the world. We were at the studio yesterday with Enoch and he said something that stuck with me along the lines of music as being the most powerful weapon in the world, and Kendrick echoes that sentiment on To Pimp A Butterfly. I believe that, and I like the fact that I can effect change by doing what I love, but that there's responsibilities, too, y'know?

What's the advice you'd give to somebody who wants to follow in your footsteps?
Just be yourself, like, if you're not being yourself you're afraid to be yourself. That's some advice my little sister gave me and it's true y'know? That and believe in yourself and the people who care about you. I mean, there's a lot of people who won't help you and who don't care but there's the good ones too, so just do you, and do your best, and be good to people
How long does it take you to produce a song, on average?
Too long, 'cause I haven't released anything yet
What's the hardest thing about being a DJ?
Technical difficulty

What inspires you, in general?
People, music. You can throw love in there too, y'know? It seems cliché, but it's true
What's your favorite color?
Red
What other styles of music inspire you?
All kinds
What are three artists you've got bumpin' right now?
Ratking, A$AP Ferg, and a lot of Kendrick Lamar. All of TDE, but especially Kendrick
Are there any myths about the industry that you'd like to dispel?
I don't know any myths about the industry, though. Hopefully you don't actually have to like kill anybody or do any Illuminati sh*t to be successful [laughs] …I'm totally gonna sound like a conspiracy theorist [grins]
Is we finish, or is we done?
it's cool
What do you have coming up that we can all look forward to?
Work with the Verbal Architects, for sure. I've just been tryna focus on myself so I can get back to everyone. It's hard to mention everything, but I wanna work on myself to be able to give back and progress. Progression is important
What, to you, is "living the dream"?
Just doing what I love, being surrounded by the people that I love.
Any shoutouts?
Yeah, man. DJ Crooked Finger, the Nasty Boys, Komrade, Rod, Creeasian, Dice, the Skrampler communities, Cypherwild. Just everyone in the community that's ever even smiled at me – it's not a coincidence that Edmonton's scene is so poppin' with so many people, good people, just tryna build. And the Verbal Architects – mad love. Man, i'm excited for the future, we just gotta keep focusing